Restored Covenant Book of Mormon Selection Results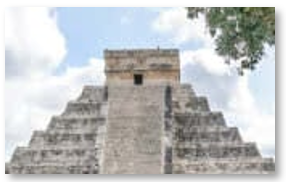 (Book of Mormon Original Manuscript--Restored Covenant Edition)
Selection: Mosiah 10:-
10:1
And now it came to pass that Ammon and King Limhi began to consult with the people, how they should deliver themselves out of bondage;


10:2 And even they did cause that all the people should gather themselves together, And this they did that they might have the voice of the people concerning the matter.


10:3 And it came to pass that they could find no way to deliver themselves out of bondage, Except it were to take their women and children and their flocks and their herds and their tents and depart into the wilderness,


10:4 For the Lamanites being so numerous, that it was impossible for the people of Limhi to contend with them, thinking to deliver themselves out of bondage by the sword.


10:5 Now it came to pass that Gideon went forth and stood before the king and said unto him: "Now O king, thou hast hitherto hearkened unto my words many times when we have been contending with our brethren the Lamanites.


10:6 "And now O king, if thou hast not found me to be an unprofitable servant, or if thou hast hitherto listened to my words in any degree and they have been of service to thee, Even so, I desire that thou wouldst listen to my words at this time, And I will be thy servant and deliver this people out of bondage."


10:7 And the king granted unto him that he may speak;


10:8 And Gideon saith unto him: "Behold the back pass through the back wall on the back side of the city;


10:9 The Lamanites, or the guards of the Lamanites, by night are drunken; Therefore, let us send a proclamation among all this people that they gather together their flocks and herds, that they may drive them into the wilderness by night;


10:10 And I will go, according to thy command, and pay the last tribute of wine to the Lamanites and they will be drunken, And we will pass through the secret pass on the left of their camp when they are drunken and asleep;


10:11 And we will depart with our women and our children, our flocks and our herds into the wilderness, And we will travel around the Land of Shilom."


10:12 And it came to pass that the king hearkened unto the words of Gideon.


10:13 And it came to pass that King Limhi caused that his people should gather their flocks together; And he sent the tribute of wine to the Lamanites, and he also sent more wine as a present unto them, And they did drink freely of the wine which King Limhi did send unto them.


10:14 And it came to pass that the people of King Limhi did depart by night into the wilderness with their flocks and their herds, And they went round about the Land of Shilom in the wilderness and bent their course toward the Land of Zarahemla, being led by Ammon and his brethren;


10:15 And they had taken all their gold and silver and their precious things which they could carry, and also their provisions, with them into the wilderness; And they pursued their journey.


10:16 And after being many days in the wilderness, they arrived in the Land of Zarahemla and joined his people and became his subjects.


10:17 And it came to pass that Mosiah received them with joy, And he also received their records, and also the records which had been found by the people of Limhi.


10:18 And now it came to pass when the Lamanites had found that the people of Limhi had departed out of the land by night, that they sent an army into the wilderness to pursue them;


10:19 And after they had pursued them two days, they could no longer follow their tracks; Therefore, they were lost in the wilderness.

End of Selection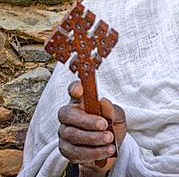 Israel Shall Call Upon Jesus
Jesus reveals himself to a notable Jewish scientist.
Dr. James Tour shares his life-changing testimony of Jesus here:
"Yea, when ye shall call upon the Father in my name, with a broken heart and a contrite spirit, then shall ye know that the Father hath remembered the covenant which he made unto your fathers, O house of Israel;"
"And I will pour upon the house of David, and upon the inhabitants of Jerusalem, the spirit of grace and of supplications; and they shall look upon me whom they have pierced, and they shall mourn for him, as one mourneth for his only son, and shall be in bitterness for him, as one that is in bitterness for his firstborn.
---

Come join us in the conversation of things of eternity.
New podcasts weekly.
---
The ultimate and last prophecy of this world is fulfilled when God dwells on earth.
All covenants and prophecies since the world began lead to this event, when Heaven returns to earth.
The Final Prophecy outlines the conditions and covenants that lead to that day, when the nations return to the true God, Jesus Christ, the Holy One of Israel.
---
Follow 30 weeks of classes--class audio and powerpoint classes on The Final Prophecy Here!
---
Jesus's words spoken to the Nephites were written in an incredible multi-chapter chiasm. Click Here to understand.
---
Who does the Book of Mormon teach that Jesus really is?. Click Here to understand.
---
Searching for Scriptures regarding Sexuality?
Searching for scriptures regarding sexuality and homosexuality? It is a popular search topic, and with good reason: people want to know what God's word says about it.
While our culture has produced new words in our day describing issues of sexuality, the spiritual and moral issues regarding sexuality are are age-old, and are dealt with directly in scripture. Click Here To Find The Words Used in Scripture Regarding Sexuality
The topic of Sexuality and Homosexuality has faced the Christian Church in New ways. What does the world teach? What does the Word of God teach?
Read About Homosexuality and Scripture and the Pattern In All Things
Watch your Thoughts,

They become Words...

Watch your Words,

They become Habits...

Watch your Habits, 

They become Character...

Watch your Character,
It becomes your Destiny.